Contact Information
Teploenergo JSC come a long way of becoming the market leader of ultrathin insulating coating and at the moment we have a fully functioning offices in Moscow and Volgograd, as well as representative offices in Ukraine, Belarus and Kazakhstan: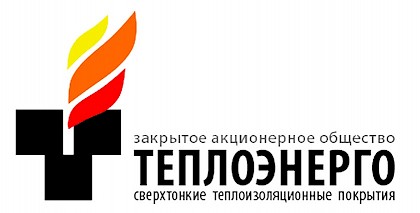 Moscow:
Moscow, Str. Volkhonka 18/2,
+7 (495) 665-02-96, +7 926 800-11-46
zakaz@teplo-energo.com
---
Siberian and Far Eastern Federal District of Russia:
ООО "SIBESK"
Novosibirsk, 630075, str. Medkadry, 9.
Contact: Afonin Anatolii
tel/fax: 8(383) 203-27-35;
E-mail: sibesk@mail.ru
---
The Republic of Belarus:
ООО "ANTEY"
246018, Gomel, str. Intendatskay, 1 "B"
tel.: +375 (232) 60-27-89
fax: +375 (232) 60-77-30
E-mail: antei.ra@mail.ru
---
The Republic of Kazakhstan:
100017, Karaganda, str. Pichugina, 76
tel: +7721251554
тел: +77017301655
---
Ural-Siberian region:
ООО "UralTeploEnergo"
tel: 8(351) 239-81-92
Ural_te74@mail.ru

JSC "TEPLOENERGO" has an exclusive ditributor rights on TEMP-COAT product line at the territories of Russia, Ukraine, Republic of Belarus, Kazachstan, Uzbekistan, Turkmenistan, Azerbaidjan, Qatar, Oman, Kuwait, and Saudi Arabia. We are an exclusive distributor of the company TEMP-COAT Brand Products, LLC, USA, an official service provider of government orders of U.S. NAVY.